Tourism
Crazy about North Central: 8 Tourism Spots in Nasarawa
Nasarawa State, known as the home of solid minerals, was carved out of Plateau State in 1996. This means it has some remarkable locations that once made Plateau sought after.
Nasarawa is great for eco-tourism. Lately, tourists have been taking trips from Abuja and Kaduna to see the most popular attraction in the state: the Farin Ruwa Fall in Wamba LGA. But here are 8 other great tourism spots in Nasarawa:
1. Eggon Hills & Caves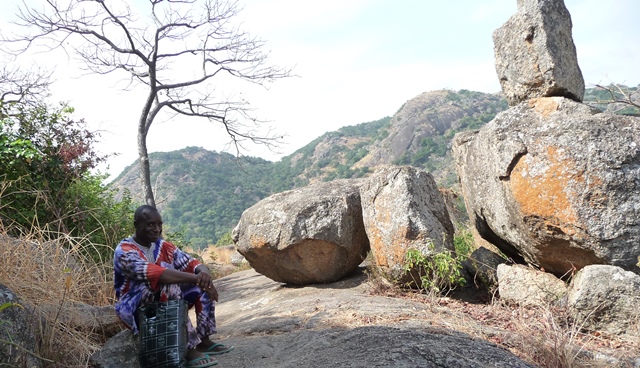 These 30m long of range hills extend throughout multiple local government areas. Anyone can see them in Lafia, Keffi, Akwanga, Kokona, Keana and Eggon. These hills and its formidable caves are great for adventure and have attracted visitors since the colonial era. The tops of Eggon Hills (also called 'Madan Dutse' or 'Mo Eggon') offers a beautiful scenery and are great for rock climbing.
2. Hunki Ox-Bow Lake
Located in Awe LGA, this lake which is shaped like an oxbow with two wide outstretched arms is home to manatees, hippopotamus and fishes. It is a good place for tourists to visit and feed the animals. The pleasant view is great for taking nice pictures and a stroll along its shores. It is also the host for the annual fishing festival in the state.
3. Peperuwa Lake
Would you love a serene site where you can view animals as well? This is your spot. The animals at Peperuwa Lake include hippopotamuses, ducks, manatees, geese and fishes. It is located at Assaiko town in Lafia the capital, opposite a game reserve. So visiting Peperuwa Lake is killing two birds with one stone. What's not to love?
4. Keana Salt Village
This village in Keana is full of large pots and ridges used in the traditional salt mining process. The mining technology has been around since the 12th century. It is different from the one used in Akiri Salt Village in Awe where water is used for the salt processing.
5. Karofi Dyeing Centre
Get to see what a local dye centre is like at Karofi in Lafia. Its location also makes it easy to visit the National Art Gallery, cultural centres and other places of interest in the capital. It is a good place to see what a local dye centre is like.
6. Akiri Warm Spring
Also in Awe LGA, the Akiri Warm Spring is a delight to visit. It stays warm all year round and its water gushes and bubbles at intervals. The cooler the weather, the warmer the spring. It is a great spot for swimming and meditation. It is not to be confused with Akuriwari Warm Spring and Crocodile Lake in Akwanga LGA.
7. Ara Rock
This iconic monolith is in the high-profile Ara Town in Nasarawa LGA which is close to Abuja. It is 50m above sea level and 120 m above surrounding plains. Annual festivals and cultural displays are held at the foot of this rock making it a sight worth seeing.
8. Doma Dam
The Doma Dam was constructed for agricultural irrigation. Thick vegetation and hills surround it and it is a great spot for picnics.
Make here one place to visit in Nigeria. Have you been to Nasarawa already? Tell us your favourite location in the comment below. 
Featured image source: Mary Elika Foundation