Social Media
Social Media Accounts To Follow: These Nigerians Made The Forbes Africa's 30 Under 30 list| Technology Category|Part 1
A few months ago, Forbes released its annual 30 Under 30 list. The list, which cuts across four categories: business, creatives, technology, and sports, contains the names of 120 Africans. This is record-breaking considering the lesser number of Africans who made the list in previous years. 
In this article, we'll be taking a look at the high-achieving Nigerians in the tech space that appeared on the list.
Here are 5 of them below:
Evans Akanno
Founder and CEO of Cregital, Evans Akano is a self-taught graphic designer who discovered the art of graphic design after graduating from school and has since honed his skills to marketable standard. 
He founded Cregital, a creative and digital platform, in 2015 with personal savings 600,000 naira. Today, he is on the path to making it the biggest creative digital agency in Africa. 
Despite the unfavorable conditions – epileptic power supply and outrageous internet costs – disrupting the flow of business in Nigeria, Evans Akanno managed to run Cregital efficiently. According to him, he had to bootstrap the company when it started and employed individuals who had "attitude over skill".
Cregital's present and past clientele include Zenith Bank, Maliyo, Africa Magic, Tizeti, Social Media Week, and Medicare HMO. The company has earned many awards for its recognisable impact in the creative design industry. 
Evans won the 2018 Nigeria Technology Awards as the Tech Young Achiever of the year and the 2016 Future Awards Africa Prize for Creative Professional.
Last year, he launched two other startups – Farmkart, a tech platform which allows people invest in Agriculture particularly farming and Acts of Random Kindness, Cregital's CSR initiative to contribute to charitable causes. 
Fred Oyetayo
A trained lawyer-turned-digital enthusiast, Fred Oyetayo started his digital agency, Fresible, from his university dormitory seven years ago. Unknown to him, this venture would rake in millions in the coming years. 
Fresible, his startup, provides services such as website development, software development, digital marketing, and events management.
The company boasts over 60 trainees in entrepreneurship, digital marketing, and web/app development. 
Fresible has and still caters to the likes Afe Babalola University, the Federal High Court, Dangote Group, and First Bank of Nigeria.
https://www.instagram.com/fredoyetayo/
Damilola Olokesusi
Damilola Olokesusi, founder of Shutters Logistics Company, is on a mission to ease the way commuters get around Lagos.
Using Web and app technology, her business provides enables user book trips at 60-80 % less of the rates ride-hailing services offer.
The service provides a seamless riding environment for users in which they can book a seat, make payments, and track updates of their transportation in real-time. They share cars with other professionals and have access to free Wi-Fi services.
According to Damilola, she started the business with her co-founder after her sister encountered a robbery from armed men under the guise of public bus drivers.
"These horrific experiences created a need for me to create a solution that my colleagues, friends, family and I could use."

-Damilola, speaking to Forbes Africa
Damilola is most notable for her 2017 Digital and Technology Award as one of the winners of Women in Africa.
Chinedu Azodoh
In 2014, Chinedu Azodoh and his co-founder, Adetayo Bamiro, founded Metro African Express (MAX). They set up the company to help Lagosians navigate the traffic congestions on Lagos roads, more seamlessly. 
They started the company with five employees and three riders. Today, they've grown to accommodate 70 employees and over 1000 bikers.
It is safe to say that Chinedu Azodoh and Adetayo Bamiro are achieving their aim to make commuting around Lagos more convenient. They've won numerous accolades and have been featured on CNN.
Muhammad Salisu Abdullahi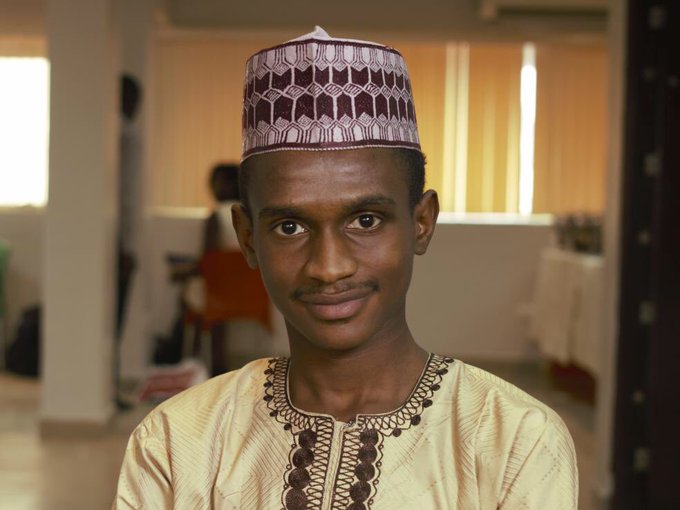 Muhammad Salisu is the founder of eTrash2Cash, a social enterprise business that offers money in exchange for e-waste, using technology.
The company acquires waste from low-income communities and recycles it into commercial products such as organic compost and tissue paper.
Muhammad's aim is to reach 100,000 low-income earners by 2020.
In his words,
[Our goal is] to make eTrash2Cash an enviro-fintech African brand, which helps people at the bottom of the pyramid to monetize all trash they generate and redeem instant cash to improve their lives.
Featured Image Source: Punch Newspaper
Samuel Okoruwa
My name is Samuel Okoruwa. I am an ardent researcher, reading is life and writing is fun.