Tourism
Crazy About the South-South: 3 Things To Do In Akwa Ibom
Akwa Ibom is called the Land of Promise. It is one of the oil and gas producing states in Nigeria and was a part of Cross River State before its creation. Akwa Ibom also holds promise for tourists. Its capital, Uyo, is gaining recognition as a commercial city along with the likes of Lagos, Abuja, Kaduna, and Calabar.
Below are three things you can do if you ever find yourself in Akwa Ibom:
1. Visit Museums and Monuments
One cool place for lovers of Art and History to visit is the National Museum of Colonial History in Uyo. It boasts of relics, carvings, and antiquities that are related to the creation of Akwa Ibom State and how the people of that region fared during the slave trade era. The complex holds a museum shop, an education centre, a research library, and a kitchen.
If you want to know about the Ibibio people, then the Ibibio Museum and Park in Uyo is the best place to do so. After a long walk in the museum, you can relax in the park and have a picnic.
Also, make out time to check out Oron Museum where you'll find the famous Ojukwu's Bunker along with artworks of pottery and carved wooden figurines, local instruments, masquerades and traditionally woven mats. Here, you can learn about the history of the Efik people.
Other monuments include the Cenotaph/Unity Park, the Presbyterian Church built by Mary Slessor, and Ibom Connection. In December, you can also witness the annual Ekpe Festival.
2. Tour the City of Akwa Ibom
There are lots of notable sites to see in Akwa Ibom. They include the Raffia City Plaza in Ikot Ekpene, Slave Master's Lodge in Itu, and the Bridge of No Return and Lord Lugard's Residence in Ikot Abasi.
Still, the best place to go on a city tour in Akwa Ibom is Uyo, the state's capital city. It is loaded with a wide range of sights that will make a daycation totally worth it. In Uyo, you'll get to see places like the Ibom e-Library, Ibom Tropicana Entertainment Centre, and the Amalgamation House. There's also the Akwa Ibom International Stadium, the home turf of Akwa United and venue for the Akwa Ibom Youth Sports Festival which looks amazing at night.
You can also visit Le Meridien Hotel & Golf Resort Resort or Tilapia Resort in Abak town. Abak is just a 10 minute drive from Uyo. These resorts are high class and offer lots of fun and sporting activities.
For food tourists looking for a great meal, try Vista Restaurant where local meals such as afang, edikaikong, editan, isi ewu, nkwobi, and afia efere are served with class. Other places to try out are Mummy J, Kilimanjaro, The Playground for BBQ meals, and Ola's Place for Yoruba meals. PS: The whole dog meat (404) eating is just for a small fraction of inhabitants in Akwa Ibom. The vast majority prefer other sources of protein.
3. Explore Nature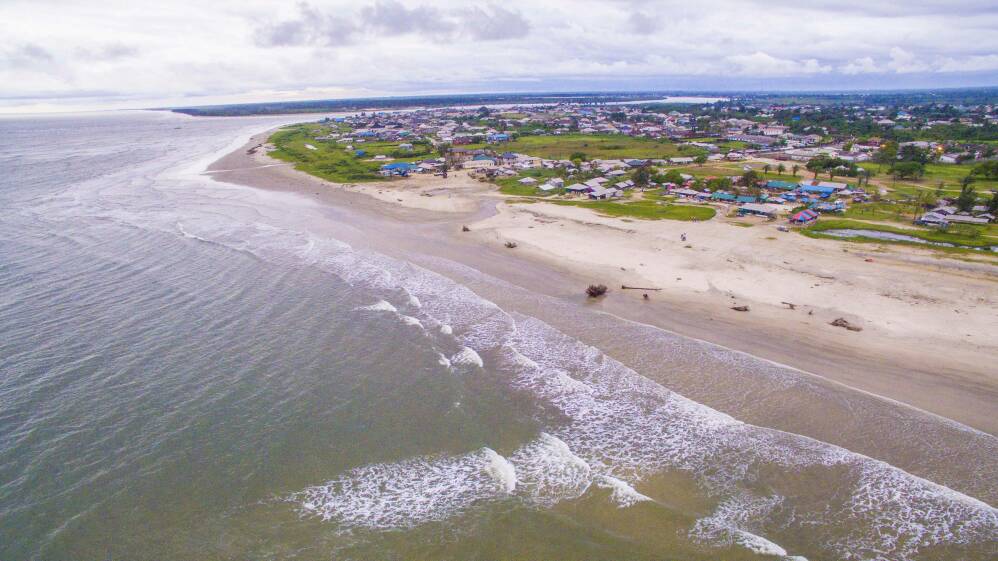 You can spend a day relaxing on the clean sandy shores of Ibeno Beach, doing all the water and beach activities you desire. Along this 30 km stretch of waterfront at Ibeno is a resort with recreational facilities to keep you entertained. Also check out other beaches at Ikot Abasi, Abadia Town, Uruan, and Oron.
Interested in viewing wildlife? The Mbo Forest Reserve is a sight to behold.
Finally, if you get to visit Akwa Ibom and need a list of places, find it on Connect Nigeria.
Featured image source: BuzzNigeria