Tourism
Crazy About the South-South: 3 Things To Do in Rivers State
Rivers State, the treasure base of the nation, is known for its ethnic diversity and large crude oil base. Only a handful know of the state's tourism potential. If you visit Rivers as a tourist, here are 3 things we recommend you do.
1. Go on a Food Tour
Rivers State has many restaurants that cater to a wide range of food preferences. The streets are dotted with places to eat bolé- Port Harcourt's signature meal. Bolé is the city's staple street food of roasted plantain and fish, and peppery sauce. You can also experience bolé with a touch of class from Bole King Restaurant.
In addition, visit Stellar's Bar for international cuisine (UK pub-style), and Ice Cream Bar for Italian ice cream with over 30 various flavours of ice cream. Check out Baker's Palace for both local meals and freshly baked snacks, Piazza for Italian cuisine and pizza, the seafood cuisine at the local restaurants at Ifoko Beach, and Charcoal and Spice for BBQ meals. Hangout out with friends at Cubana Lounge or Casablanca and enjoy conversations over drinks.
2. Enjoy the Beaches and Nature in Rivers State
The state is not called Rivers for show. With its proximity to the Bight of Bonny and the Atlantic Ocean, there are lots of waterfronts to explore like the Port Harcourt Tourist Beach, Bori Beach, and Ifoko Beach. But chief among them is Bonny Island, one of the few places in Nigeria with 24/7 electricity supply.
The sandy shores of Bonny are inviting to tourists and fun-seekers living in Rivers State. The island is also home to the Finima Nature Park which includes rainforests and mangrove swamps, and few freshwater ponds and beaches. The park's natural habitat plays hosts to mammals, birds, and reptiles. You'll see animals like hippos, crocodile, snakes, and even a hammerhead shark (if you are fortunate).
Furthermore, there's the Port Harcourt Zoo for visitors who prefer to see animals in a tame environment. Other places include the Upper Orashi Forest Reserve and Biseni Forest which houses different bird species amongst other animals.
3. Take in the Garden City's Sights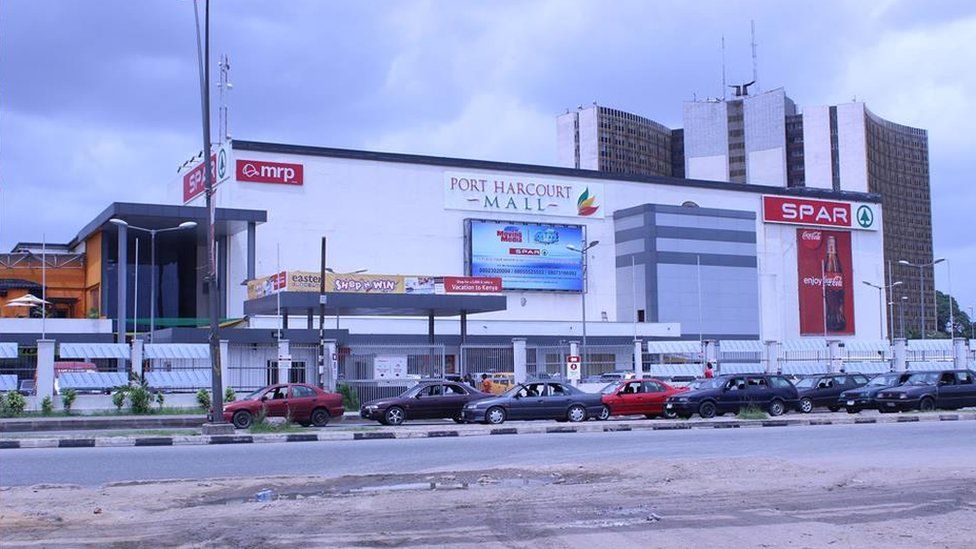 Rivers has many places worth visiting particularly in Port Harcourt, the Garden City. A few examples include Port Harcourt City Mall, the Water Glass Boatyard, and the statute of King Jaja of Opobo. At the Port Harcourt Secretariat Complex is the state's museum where visitors can learn more about the culture and lifestyle of the Rivers people.
Alternatively, sports lovers can check out the Adokiye Amiesimaka Stadium or Yakubu Gowon Stadium, both in Port Harcourt. There's also the Port Harcourt Golf Course with other facilities like a pool and tennis court.
Lastly, get your souvenirs from the Cultural Centre where local handcrafts, African figurines, pottery, cultural dances, and theatre plays are on display. Other fun places to check out in Rivers State are the Okrika Aquatic Stadium, Isaac Boro Garden Park, and the Garden City Amusement Park.
Featured Image Source: Gruv City
Searching for a place in Rivers? Find it on Connect Nigeria.