TECH
5 Tech Podcasts You Should Absolutely Listen To!
Everyday information is released to the air and we either know this or not. Sharing information has evolved from word of mouth, town criers and newspapers to publicity on social media pages, blogs, vlogs (video-blogs) and even to podcasts. Today, you do not have to spend 1030 minutes listening intently to get information but can learn and get updates about the tech world while, eating, driving or doing other leisure activity that might not require 100% concentration. There are tech blogs that feature updates about tech (just like Connect Nigeria's tech section) but there are other tech podcasts that I have garnered that will be of immense help to you as a techie, tech enthusiasts or a global citizen who wants to keep abreast of things happening in every sector of the society. Some of them are:
---
Read more about Tech
---
eDigital Africa Radio Show:
eDigital Africa is a discovery platform that shines the spotlight on Nigerian brands, people, products and services that retain relevance in this digital age. Using all distribution platforms to cater to a wider audience, the show airs as a syndicated radio format on different radio stations (Tuesdays 04:00pm – Classic FM 97.3, Wednesday 04:35pm – Beat FM 99.9, Friday 7pm – Lagos Talks FM 91.3). It is hosted by Faith 'History' Nsa, a Digital Media Consultant, Media Personality and Producer. Check out some of their podcast here.
Talk Tech Nigeria Podcast:
Talk Tech Nigeria is a Nigerian podcast that focuses on STEM (Science, Technology, Engineering and Mathematics) issues for discussions. It is hosted by Femi Greaterheights where he gives useful tips on securing your bank apps, 2-step verification to secure your social media apps, are we ready for the era of robots walking amongst us as well as reviews of different gadgets. You can listen to some of his podcasts here.
Made in Nigeria Tech Podcast: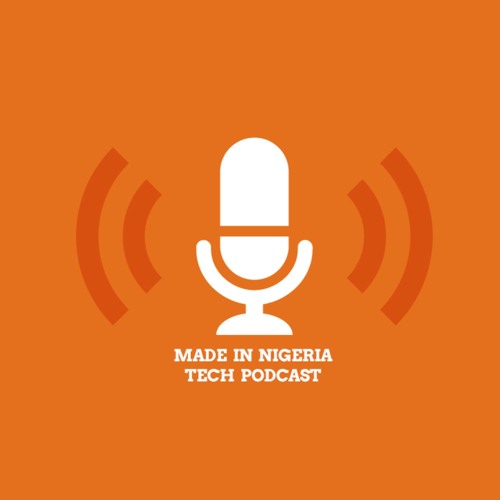 Made in Nigeria Tech podcast is hosted by Silm and AceKYD as they talk about their adventure into the Nigerian tech scene. They talk about new products, services, communities and technologies on their podcast. They also feature other guest artist in their podcast.
Code Clan Nigeria Podcast:
Code Clan Nigeria podcast is a community-based podcast that delves into topics in technology and software development. It is run by Ajiboye Temitope Oluwatayomi where he delves into topics such as Why should you architect your code?, Getting started with Flutter for building mobile apps and many more. You can listen to his podcast here.
---
Sign up to the Connect Nigeria daily newsletter
---
Building the future with Dotun:
Building the future with Dotun is a podcast that shares one on one interviews with people who are using technology, entrepreneurship and innovative ideas to shape the future of Africa. It is hosted by Dotun Olowoporoku and he features not only Nigerians but people from different part of the continent who are doing things with technology, entrepreneurship and innovation. You can listen to some of his podcast here.
Do you know other Nigerian tech podcasters that you listen to or someone you know listen to? Share it with me here in the comment section. Meanwhile, click on the share button in this article to share this with your friends that are techies or tech enthusiasts. Also, do drop a comment on this post and let me know what topics you would like to read about.
Sources:
eDigitalAfrica
Podtail
Podcasts
Player FM
Soundcloud
Featured Image Source: Omnicore Agency
---
Got something you want to read about on our platform? Contact us: editor@connectnigeria.com