Tourism
Crazy About the North West: 3 Things to do in Kastina
Kastina was carved out of Kaduna in the '80s. As a state of historical monuments, it beckons to tourists. It is home to one of the oldest teaching colleges in Northern Nigeria and the home of the country's current President, Muhammadu Buhari.
If you ever find yourself in Kastina State, here are three things you can do there:
---
Read more about the Northern Nigeria
---
Visit Historic Landmarks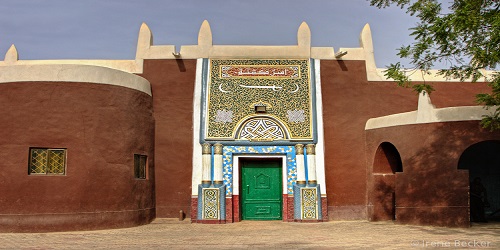 First among historical places to see in Kastina State is the Gobarau Minaret/Hasumiyya. The structure is over 600 years old and lies in the heart of the state's capital. This ancient architecture is proof of the civilization and craftsmanship of the 14th century inhabitants of the town. Speaking of architecture, a visit to the Emirs' palaces in Kastina and Daura is also in order.
Next is the National Museum Kastina locally called the 'Kofar Huku' or 'The Three Gates'. The museum is within the Old Kastina Teachers College that was established in 1921. This red-baked mud and fired clay structure was declared a historical monument in 1959 because it shows the historical background of the 'Kastina Royal Tree'. It also houses other archaeological artefacts.
Other popular tourist attractions of historical value in the state are the Kastina City Walls which was built in the 15th century with its seven gates, and the Kusugu Well and Bayajida Sword in Daura. The well and sword is connected to the story of a union between a heroic middle eastern man and the Queen of Daura in the 10th century.
Also a tourist attraction is the famous grave site of the celebrated 17th/18th century scholar, Saint Dan Marina.
Relax at a Resort
If moving about is not your forte, relax indoors in any of the hotels or resorts in Kastina. Some reputable resorts to consider staying at are Mairuwa Holiday Resort in Funta LGA, and Green View and Ajiwa Holiday resorts in Kastina LGA. The Ajiwa and Mairuwa holiday resorts are at lake sites so visitors have access to recreational facilities for water sports such as boating, fishing, and swimming.
---
Sign up to the Connect Nigeria daily newsletter
---
Enjoy a City to City Tour
Usually when we say city tours, we are referring to driving around in one city at a time. But in Kastina, the tour attractions are so widespread that you will need to move from city to another to enjoy all that the state has to offer.
Hang out at the Maryam Park in Kastina LGA or Chamah Recreational Park in Jibia LGA for a panoramic view of the city; steal a kiss at Mai-Ruwa Dam in Funtua LGA; or strike a pose at the tranquil Zobe Dam in Dutsin-Ma LGA.
In addition to the state's capital, visit Daura, Jibia, and Zango. It would be fun to visit the markets; see how the locals live their everyday life; and if lucky, attend a Durbar festival.
Featured image source: Nigeriana News