Food
Did you Know? 5 Ceremonial Foods in Enugu State
Food is one of the reasons most Nigerians attend events. When a guest says, 'the ceremony make sense' or something to that effect, it is usually because he ate and drank to his heart content at the occasion. In fact, in some extreme cases, that guest may have taken some food and drinks home.
In Enugu, like in most parts of the country, traditional events are the perfect occasion to showcase the culture and food of the people. Therefore, choosing the menu and a caterer requires careful thought and planning to achieve the best result. Here are five foods that are commonly found in traditional events in Enugu State.
---
Read more about Nigerian Foods
---
Ofe Ukpor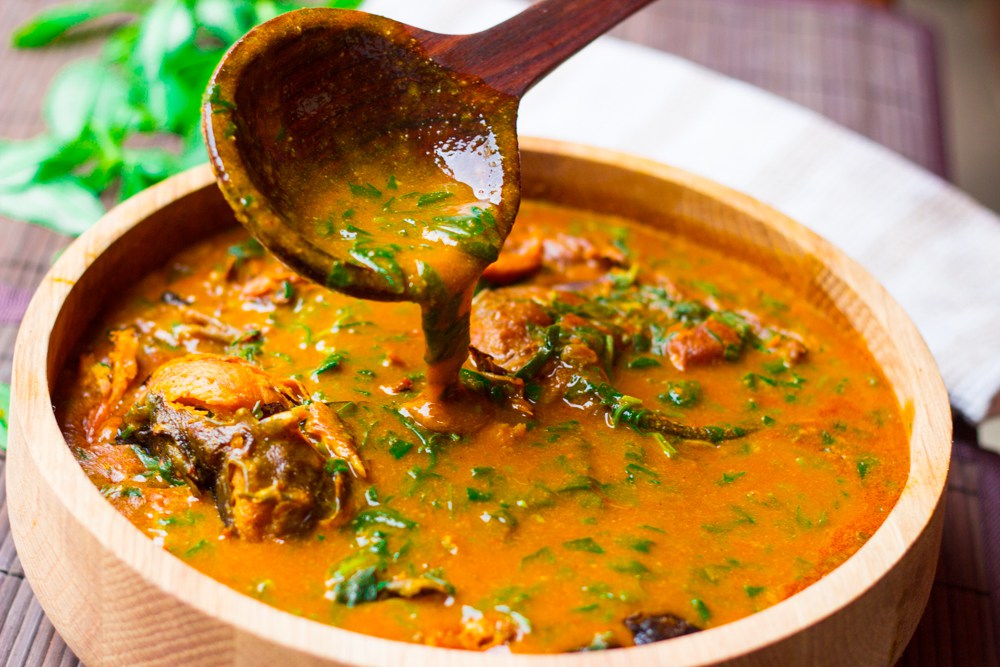 This soup is also known as ohoyi. It is commonly used for traditional events in Nsukka Area. Ofe ukpor is basically ogbono soup prepared with dried okro. Even though oha leaves is the vegetable used in making this soup, ofe ukpor can be prepared with or without vegetables. Pounded yam, utara okpa (swallow made from okpa flour), and semo are considered the best accompaniment for this soup.
Okpa
Everyone knows that Enugu State is the okpa headquarters of the federation. It is served at traditional weddings in some parts of Enugu State. I didn't know about this until I attended a friend's traditional wedding in Okpatu. I was part of the asoebi. When it was time for us to eat, we went down to the kitchen and I saw two big coolers of okpa di oku. Naturally, I abandoned Jollof rice for Okpa; I don't see it every day so I enjoy it when I do.
Anyway, okpa is made from bambara flour. It is easy to prepare and the ingredients are readily available. It can be best enjoyed with tea, pap, garri, or cold coke.
Abacha
Signature food of Ndi Enugu. No event in Enugu is complete without it. Abacha is made from cassava flakes. It can be served as appetizer or main dish. Abacha is best enjoyed with chilled drink.
---
Sign up to the Connect Nigeria daily newsletter
---
Jollof Rice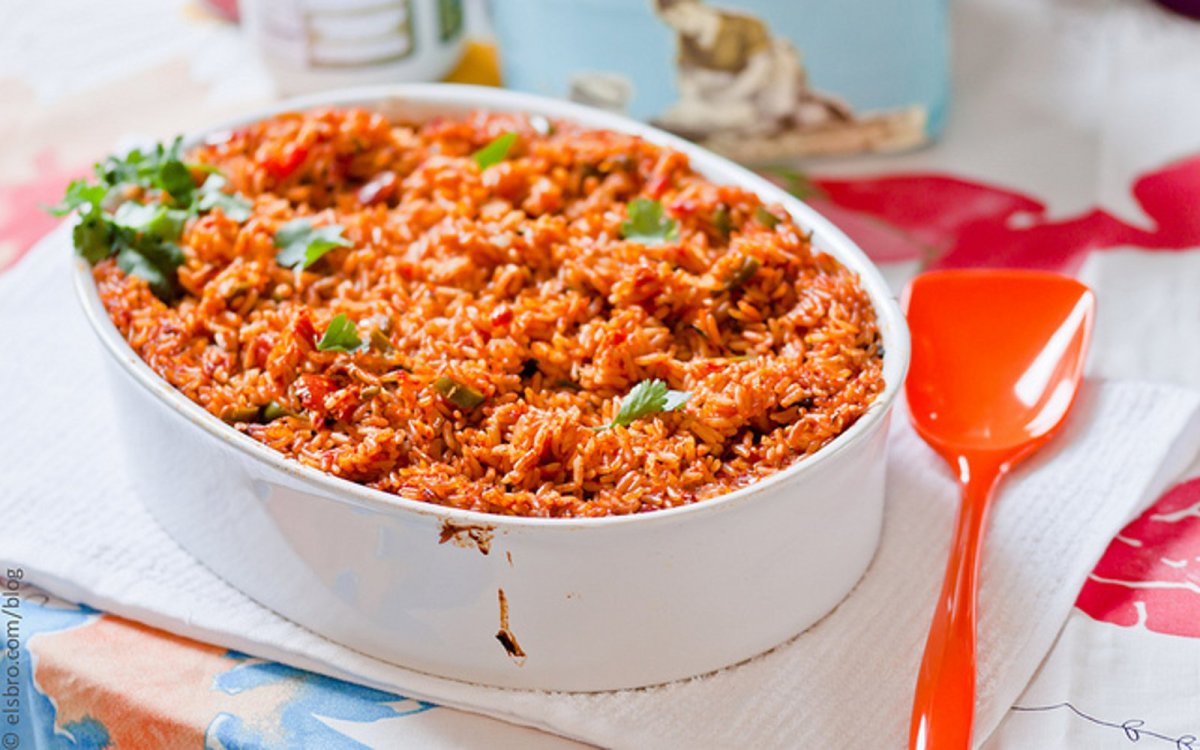 All hail the queen of the menu. One would not be wrong to tag Jollof Rice the national ceremonial food in Nigeria. It is delicious and very easy to prepare.
Ofe Achalla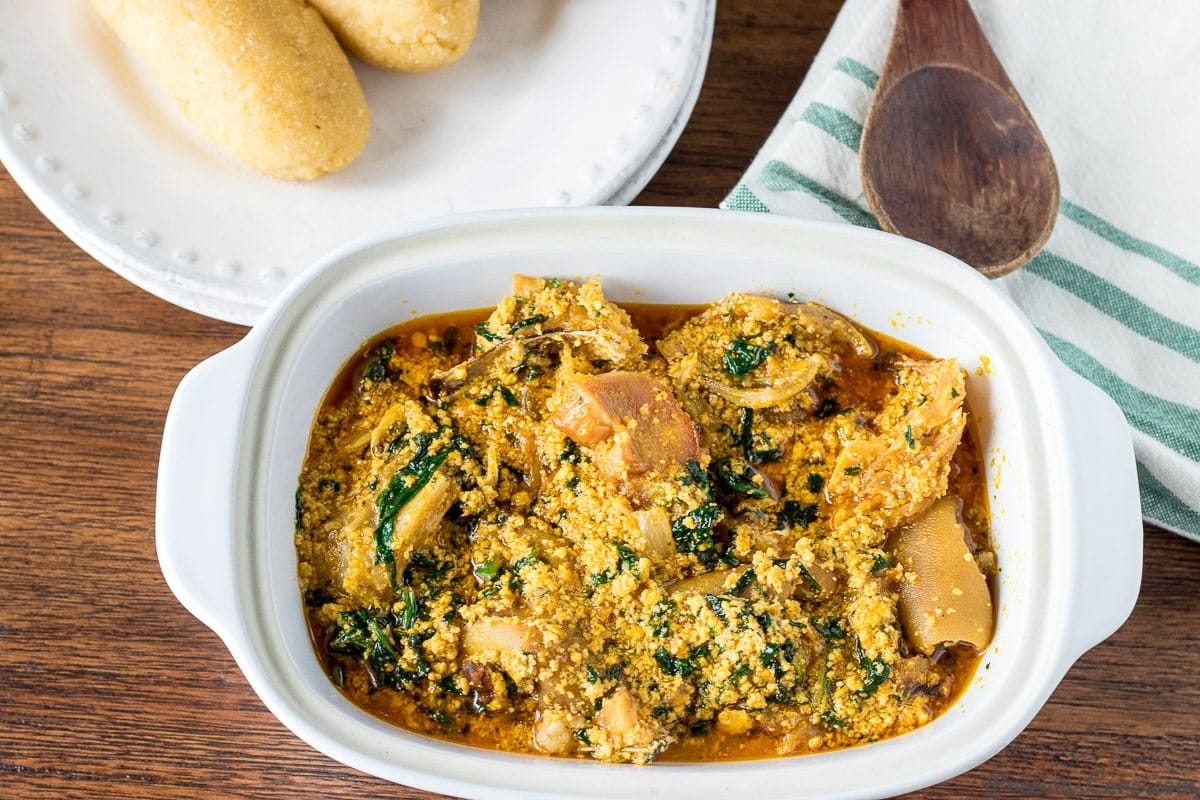 The good people of Awgu hold ofe achalla in high esteem. It is used for most traditional events in the area. Ofe Achalla is made with moulded egusi which is traditionally called akpuruakpu egusi. When ofe achalla is paired with akpu, it is an irresistible combination for the people of Awgu.
Featured image source: Abi Global Foods
---
Got something you want to read about on our platform? Contact us: editor@connectnigeria.com