Tourism
5 Things To Do in Kwara State This Christmas
If you are looking for a place to spend your Christmas that is a perfect blend of modern and ancient vibes, Kwara State should be on your list. Though this state of harmony might have predominantly Muslim inhabitants, Christians can still throw down and have fun here.
Below are 5 things you can do during Christmas season in Kwara:
Attend the Christmas festival
This carnival-styled festival held in Kwara every December, is called the Agan Festival. It is held in Obbo-Aiyekunle, Ekiti and Oke-Ero local government areas.  If you visit towns like Osi, Omu-Aran, and Egosi, you'll discover that the festival is more of singing spiritual songs and prayers.  
---
Read more about Travel and Tourism
---
Have a picnic on a hill
Sobi Hill offers a surface flat enough for a picnic with the view of the Sobi town right below. You can find Sobi Hill in Ilorin. You could also try this at the Watana Rock in Baruten LGA or at the Imoleboja Rock shelter in Oke-Ero. With its natural architectural design and capacity to fit 100 people, these hills are perfect for a picnic. Picnics at these locations just add an extra spice to normal Christmas celebrations and makes them truly memorable. 
Hang out at watersides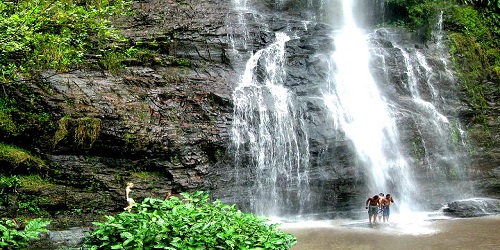 After all that Christmas rice and chicken, spend the afternoon at the Owu Waterfall and get those awesome shots. Or you could spend go for a swim at Patigi Beach, Ubo Aiyegun Lake, or Owe Kajita Falls. Nothing feels as good as basking in nature's beauty.
Take pictures around town
Christmas Day usually has less traffic because most people are indoors. It is a great time for a city tour to get all those iconic shots around Kwara's landmarks. There's the architecture of the Emir's Palace to behold in Ilorin.
Visiting the workshop to see the awesome works of the Dada Pottery in Ilorin during Christmas might mean you may not watch the pottery process. But because the place is not gated, you can stroll in and see the traditionally made pots lying around the compound.
Other places to visit as a memorial include the Mungo Park Cenotaph in Jebba LGA and Metro Park.
---
Sign up to the Connect Nigeria daily newsletter
---
Lodge at a resort
There are lots of great hotels and accommodations in Kwara State. To maximise your stay, choose a holiday resort like the Asa Dam Conference Centre and Resort, or the Lake Resort in the University of Ilorin.  
There are a lot of tourist locations that may not be open during the Christmas break like. These include the The National Museum in Ilorin and the Esie Museum. But you can still drop by for a visit just in case they are open (imagine finding out the Ilorin museum's kitchen is still open, the meals will be worth the visit).
Featured image source: Macosa Kwasu TV – Youtube
---
Got something you want to read about on our platform? Contact us via editor@connectnigeria.com