Did You Know?
Helpful Little Articles: 10 Affordable Private Hospitals in Port Harcourt
If you live in Port Harcourt or are visiting the city anytime soon, you might want to know where to get medical attention in case of any emergencies. In continuing with our series, we will be giving ten affordable private hospitals in the Port Harcourt area and its suburbs.
1. First Rivers Hospital
This is a sixty-bed complex in the heart of the city in Rumuomasi. They are well equipped with the technology and personnel to ensure that patients always get good value for money.
Address: 7/9 Old Aba Road, Rumuomasi, Port Harcourt, Rivers
Hotlines: (+234) 815-8493600
E-Mail/Website: info@firstrivers.com
2. Pamo Clinics and Hospital
This facility provides not just primary healthcare for its patients but also goes even further in providing care in obstetrics and gynaecology with a fully functional maternity section and both general and specialized surgeries as well.
Address: 300 Port Harcourt-Aba Express Road, Port Harcourt, Rivers
Hotlines: 084-330677, 084-239597
E-Mail/Website: pamo@pha.linkserve.com
---
Read more about other Helpful Little Articles
---
3. Obio Cottage Hospital
This hospital maintains a strong reputation among locals for the warmness of their personnel and the referrals serve them well as their lobby is always full even for the small size of the facility. They offer consultancy as well as services in radiology and dialysis. Their relationship with secondary and healthcare providers in the city makes them a great choice.
Address: 24 Trans-Amadi-Oginigba Road, Rumuobiokani, Port Harcourt
Hotlines: +234 (0) 906 264 1328, +234 (0) 906 264 1335
E-Mail/Website: info@obiocottagehospital.com
4. Ponyx Hospital
This hospital is multi-specialist/dental facility offering first-rate service at affordable costs to the customer/patient.
Address: Plot 26 Presidential Estate, GRA Phase III, Opposite NDDC, Port Harcourt / Aba Express Way, Port Harcourt
Hotlines: 084-749-919, 081-915-0892, 081-209-58409
E-Mail/Websie: ponyxhospitalsltd@yahoo.com, info@ponyxhospitalsltd.org, www.ponyxhospitalsltd.org
5. Savealife Mision Hospital
Savealife Hospital is a member of the JCI accredited hospital network and boast of competent medical professionals to deliver world class service and healthcare at local and affordable price.
Address: 38 Uyo Street Off Stadium Rd, Rumuomasi, Port Harcourt
Hotlines: +234810 000 0651, +234810 000 0851 (Emergency- 0700SAVEALIFE)
E-Mail/Website: info@savealifehospital.com
6. Gynescope Specialist Hospital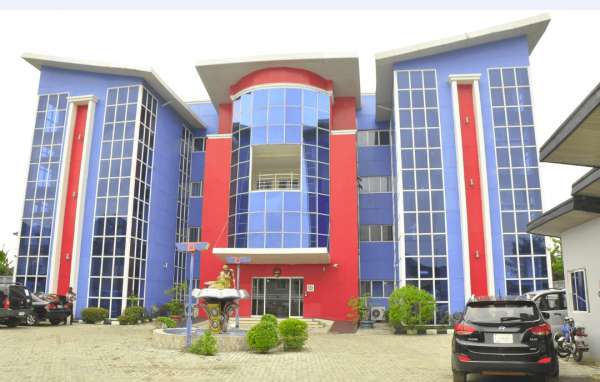 This is one of the top fertility clinics in the city welcoming patients from just about anywhere in the country and not just Rivers State. They excel in fertility issues and the environment is truly conducive in so far as the customer experience is concerned.
Address: I, Mini Ezekwu Street, Rumuogba, Port Harcourt
Hotlines: 08037275377
E-Mail/Website: www.gynescopesh.com
7. The Bridge Clinic
Another IVF facility with strong clout and burgeoning reputation.
Hotlines: 01 631 0092, 0810 460 7791
Address: 41A, Evo Road, Elechi 500272, Port Harcourt
E-Mail/Website: enquiries@thebridgeclinic.com
---
Sign up to the Connect Nigeria daily newsletter
---
8. Ebony Hospital
The hospital is an ultramodern facility housed in a multi-storey complex with modern equipment and efficient staff. They deliver majorly in secondary healthcare services. It also offers services in preventive healthcare, radiological and laboratory services, obstetrics and gynaecology, paediatrics, internal medicine, urology, orthopaedic, plastic surgery, nephrology, cardiology, geriatrics and many more such ailments.
Address: 9 Ebony/Orazi Road Road, Rumuola, Port Harcourt
Hotlines: +234-803-873-7300, +234-818-502-0537
E-Mail/Websites: info@ebonyhospitalsltd.com, ebonyhospitalsltd@gmail.com, https://www.ebonyhospitalsltd.com/
9. Union Diagnostic Centre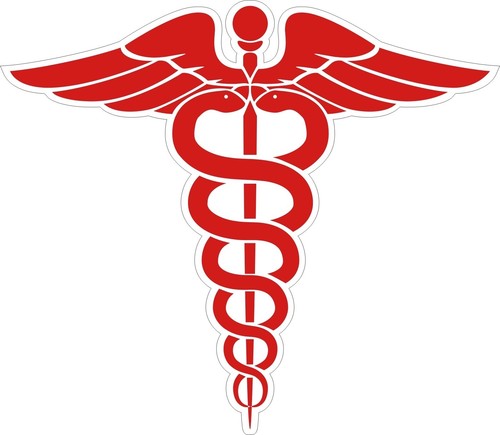 A highly regarded diagnostics facility in Port Harcourt, the centre processes millions of tests on a yearly basis and has extensive partnerships with hospitals and infirmaries across not just Rivers State but the country.
Address: 2, Finima Street, Old GRA, Opp. Leventis Bus-Stop, Port-Harcourt
Hotlines: +234-807-451-6930
E-Mail/Website: uniondiag2011@yahoo.com, www.uniondiagnostic.com.ng
10. Hopeville Specialist Hospital
They provide services like diagnostic testing, minor surgeries, eye treatment services (opthalmology). They are also big on orthopaedics and trauma and they tout themselves to be Nigeria's best in this regard. Check them out if you will.
Address: No. 5 Eligbolo – Eneka Link Road / G.U Ake Way, off Eliozu, Port Harcourt
Hotlines: +2348034018606, +2347050396122
E-Mail/Website: info@hopevillehospital.com, hopevillehospitalng@gmail.com, www.hopevillehospital.com
Sources
Hotel NG
Featured Image Source: Bridge Clinic
---
Got something you want to read about on our platform? Contact us: editor@connectnigeria.com