Did You Know?
Helpful Little Articles: 5 schools with British curriculum in Abuja
It is true that as far as the Commonwealth is concerned, the British and American curriculums are highly regarded and widely approved by most schools the world over. This article focuses on five schools in the FCT area that offer a British curriculum.
---
Read more about other Helpful Little Articles
---
The school has been in operation in Abuja for at least ten years now and in that time has established a credible status. What is more, they have branches in other parts of Nigeria and is backed by a corporate structure. Its clientele, like most of the schools on this list, is mostly composed of children of ex-pats and high network Nigerians. Education here is a complete one as the student is even given pre-varsity education.
Address: Aliyu Mustafa Crescent, Off Wole Soyinka Street, Opposite Trafford Hotel, 2nd Avenue, Gwarinpa, Abuja
Phone: +234(0)92914098
E-Mail/Web: info@lbis.org; www.lbis.org
The school is a member of the Council of British International Schools (COBIS). Their services are top shelf. From the tech-driven education to the SEN (Special Educational Needs) unit to cater to children with disabilities, to the food services to even parent-teacher interviews, to ensure correspondence between both parties in the child's life, the school is worth its salt.
Address: 15 Tennesse Crescent, Off Panama Street, Ministers Hill, Maitama, Abuja
Phone: 09056238659, 09099989643
E-Mail/Web: info@oaklandintlschool.com
The school teaches French from year 1 and that is something I consider unique. It started out as an early learning centre for pre-schoolers and in eight years has grown into a full-fledged learning facility for all schooling levels pre-tertiary. The environment is conducive as it is ensconced in the plush and affluent Maitama district of Abuja.
Address: 7 Visitula Close, Off Panama Street, Off IBB Boulevard, Maitama, Abuja
Phone: +234 817 910 3984
E-Mail/Web: info@broadoaksbritishschool.com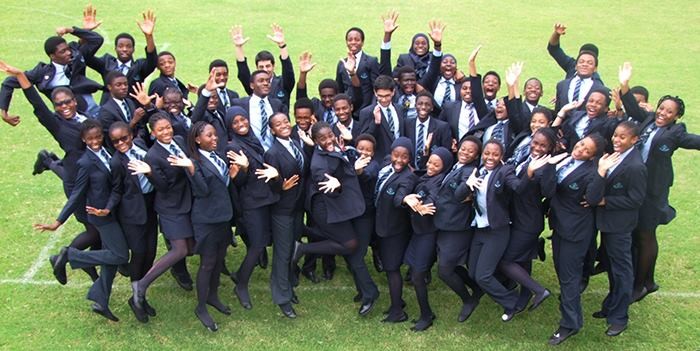 The school is still only a primary school at best but the standards are pretty high with its small student to teacher ratio and long admission's waiting list. The school is highly recommended in the British School Overseas (BSO) program and is the first to be accredited under the program in Abuja. Transition is from primary to secondary is a breeze, as the school has a secondary school too.
Address: The Regent School, No. 1 Euphrates Street, Maitama, Abuja
Phone: +234(0)703 779 3322, +234(0)705 565 1431
E-Mail/Web: registrarprimary@regentschoolabuja.com, relationsmanager@regentschoolabuja.com, www.regentschoolabuja.com
---
Sign up to the Connect Nigeria daily newsletter
---
The school is located in Maitama and boasts ample space and caters to the "whole child" from intellectual endeavour to extra-curricular and co-curricular activities. The curriculum is touted to be diverse according to the school's website and a prospective pupil's parent may find, from the website, from the school's curricular schedule to its virtual tour on its website.
Address: 35 Danube Street, Maitama, Abuja
Phone: +234 09033888217
E-Mail/Web: info@springhallbritishschool.org/www.springhall britshschool.org
Featured Image Source: Springhall Secondary School
---
Got something you want to read about on our platform? Contact us: editor@connectnigeria.com