Top 10
Helpful Little Articles: Top 10 affordable salons in Abuja
On today's Helpful Little Articles, we will be giving you ten top salons in Abuja and its environs.
1. Bold and Beautiful Salon
This salon is located in the Wuse area of Abuja, and sees its trade as an art form. Nobody puts it better than the themselves on their website: "Since 2010 Bold & Beautiful Salon & Spa has been creating spaces that strike a unique balance between posh sophistication and down to earth hospitality. We offer a wide variety of hair services and beauty treatments."
Address: SF 001 Israel Plaza, 167 Ademola Adetokunbo Crescent, by Nitel Junction, opposite Southern Fried, Wuse 2, Abuja
Tel: +2347043919394 +23492905223
E-Mail: info@boldandbeautifulsalon.com
2. Lumo Naturals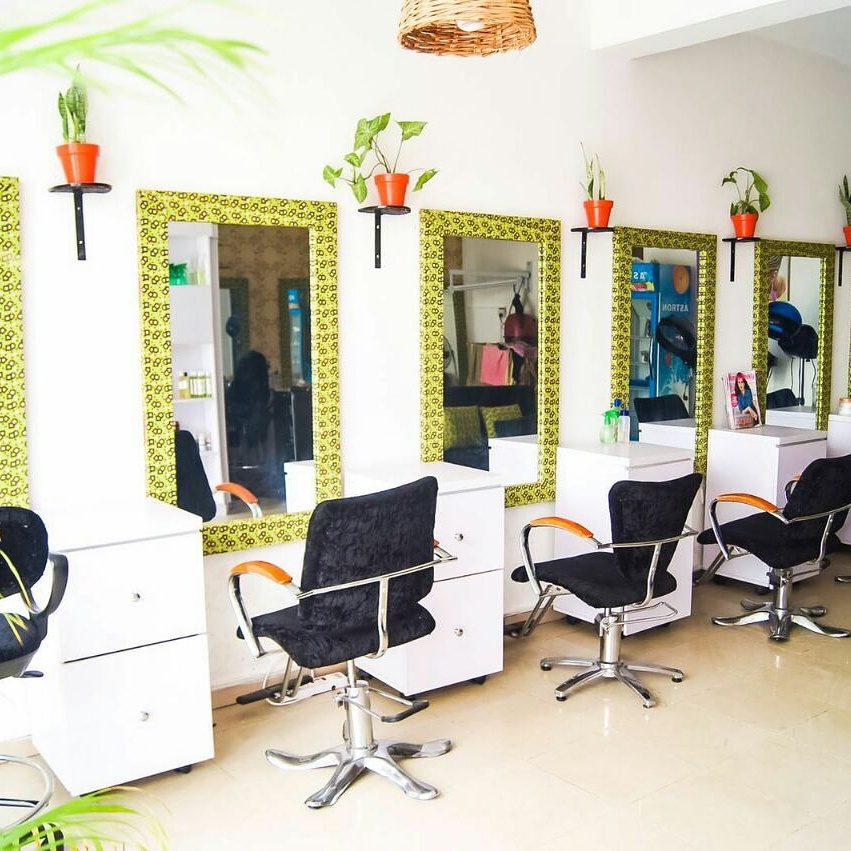 A hair salon dedicated to natural hairstyling, treatment and adornment, Lumo Naturals is both interesting, unique and incredibly attractive to a newcomer in the city. The website is quite a sight to behold and might be a good way to cultivate a new relationship with the salon. So check it out at www.lumonaturals.com/
Address: F101, concept plaza, 5th avenue, Gwarimpa,FCT Abuja, Nigeria
Tel: +2348094823173, +2348079602395
---
Read more about other Helpful Little Articles
---
3. Yours Natural Nation Hair Salon
Like the last entry, this salon also specializes in natural hair and braided hair styles. This nothwithstanding, they present a more affordable option in getting your hair done.
Address: Suite A8, Sysak Plaza, Off 5th Avenue, Gwarimpa, Abuja, FCT
Tel: 0816 612 6390
4. Lilies Salon and Spa
This is your ideal modern establishment solving hair problems with some of the best and up-to-date equipment around both in the salon or even therapy session at the spa. In their own words: "We offer unique class of services, second to none, with the satisfaction and comfort of our client in mind, either in our Spa, at your home, office or choice location."
Address: No. 26 Bujumbura St, Off Libreville, Off Aminu Kano Crescent, Wuse2, Abuja
Tel: +234 803 322 0396, +234 809 569 6207
E-Mail: info@lilliesspa.com
5. Topaz House of Beauty
Another establishment that combines both spa and salon service in one business, they are one of the top outfits in the business in Abuja thanks to location and a loyal customer base. They are experienced having trudged the industry for over ten years and interestingly, their rates are somewhat fairly priced.
Address: 9 Arochukwu Street Garki II Abuja
Tel: 08174921934
E-Mail: info@topazhouseofbeauty.com
6. The Nail Salon
The Nail Bar is quite unique as being the only salon on the list that does not offer hair styling or anything of the sort. If you are particular about your nails getting special attention or a top-drawer massage, might as well go with this outfit. NB, they own a cosmetic line and spa to boot.
Address: No. 6B Fez Street, Off Kumasi Crescent. Off Aminu Kano Crescent., Wuse II. Abuja
E-Mail: info@adekunle-olusholathenailbarng.com
---
Sign up to the Connect Nigeria daily newsletter
---
7. An-Nisa Hair and Beauty Salon
The salon prides itself as a destination for all thing female beauty. With a full service salon, for hair, face, pedicure, bridal, kunshi and beauty products and counselling, they seem to make good on that promise. They also operate a skin service unit and spa.
Address: NNPC Quarters Shopping Complex, Garki 2, Abuja, FCT Nigeria
Tel: 0906 840 1810
E-Mail: nisabeautyng@gmail.com
8. Vog Natural Hair Salon
At Vog Naturals, you get the full natural hair treatment process with all the incumbent styles. Check out their Instagram for some of their portfolio https://www.instagram.com/vognaturals/.
Address: Gwarinpa Estate, Abuja
Tel: 0705 781 1275
9. Luxor Salon and Spa
Like many on this list, Luxor runs the whole gamut from hair styling to spa and cosmetics. They are relatively new in the business and have the advantage of modern equipments and a forward thinking workforce.
Address: Plot 792B Ademola Adetokunbo Crescent, Wuse II, Abuja
Tel: 07018880101,092918848
E-Mail: info@luxorsalonandspa.com
10. Bee's Hair and Beauty
The salon offers unisex manicure and pedicure, natural hair styling, relaxing and braiding. They tout their services as premium and if the versatility is anything to go by then it is worth a call. Check them out their Fcebook page https://web.facebook.com/beeshairandbeauty/
Address: Plot 740, Aminu Kano Crescent, Park n Shop Complex Wuse 2
PMB 900288Abuja, Nigeria
Tel: 0806 244 9495
Featured Image Source: Luxor Salon and Spa – Facebook
---
Did you find this article useful? Contact us: editor@connectnigeria.com