Top 10
Helpful Little Articles: Top 10 Affordable Salons in Port Harcourt
We've compiled a list of ten of the most affordable and highly rated hair salons in Port Harcourt.
1. Beleza Cosmetics and Beauty Clinic
They offer stellar skin treatment for hair, skin and general beauty needs.
Address: 8A, Sani Abacha Road, Rumueme GRA Port Harcourt
Tel: 0706 245 0347, 0812 647 1290
---
Read about Top 10 Salons in Lagos
---
2. Hair Do Salon
This establishment offers haircuts for men as well as women, in addition to hair treatment and styling for women (mostly).
Address: No 1, Obagi Street, (besides Genesis Cinema), GRA Port Harcourt, Rivers State
Tel: 0706 381 4909
3. Fro Nation Natural Hair Salon
A swanky establishment, Fro Nation prides itself on its specialization with the African woman's hair with its kinks, curls, coils and locs. If reviews are anything to go by, it is highly rated in the city.
Address: No 45, Evo Road, GRA Phase 2, Port Harcourt
Tel: 0909 905 0450
4. Unique Braids Salon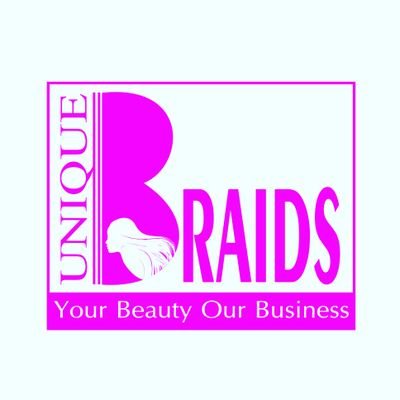 This is a decent establishment that is both affordable and balances it out for quality in service. Their stylists are particularly skilled.
Address: No 22, Khana Street, D/Line, Port Harcourt
Tel: 0909 283 4949
5. Hairven
For your hair extensions, styling and nail art, look no further. On the website, you can choose from their "basic, classic and gold" packages.
Address: 37 Onne Rd, GRA Phase 2, Port Harcourt City (GRA Branch), Market Square 1st Floor, Plot 279, Peter Odili Road, Port Harcourt, Rivers State.
Tel: +234 908 7234 293
E-Mail: info@myhairven.com
6. UpTown Beauty Centre
This outfit offers professional beauty services from hair care (natural and extensions), skincare, manicure/pedicure, make-up and facial treatment.
Address: 52, Elekahia Rd, Opp. Town Hall, Port Harcourt.
Tel: 08030872314
7. De Chic Beauty Home
This is a on stop beauty shop for all thing hair and skin care. Ther cater to even fitness with their fitness and aerobic centre as well as sell beauty supplies.
Address: 12A, Eligbam Road, Rumuola Port Harcourt
Tel: 0803 308 9974
E-Mail: dechicbeautyhome@yahoo.com
8. Vintage Salon
A neat and large salon with receptive staff, with services offered at an affordable cost.
Address: Vintage Salon, No 4 Okujagu Street, off Peter Odili Rd, Rurowolukwo 500272, Port Harcourt
Tel: 0810 297 7938
---
Sign up to the Connect Nigeria daily newsletter
---
9. Sally Signature Salon
Sally's does braids, and specialize in skin care.
Address: No 155, Mgbuoba/NTA Road, Port Harcourt
Tel: 0706 670 2575
10. Jessyjas Unisex Salon
The customer service at Jessyjas Unisex Salon has been said to be topnotch. They offer premium services for both men and women.
Address: 69 Stadium Rd, Rumuola, Port Harcourt
Tel: 0902 962 4672
Featured Image Source: My Hairven
---
Got something you want to read about on our platform? Contact us: editor@connectnigeria.com