Top 10
Helpful Little Articles: Top 10 Salons in Lagos
Nigeria's beauty industry is worth some $3 billion and the Lagos market accounts for at least 25 percent of that number, if we are going by the commensurate proportion of the economy that the city-state accounts for. So, if this tells us anything, it is that Nigerian women pay attention to their appearance and on today's Helpful Little Article, we will be running through some of the best salons in and around Lagos.
1. Barazahi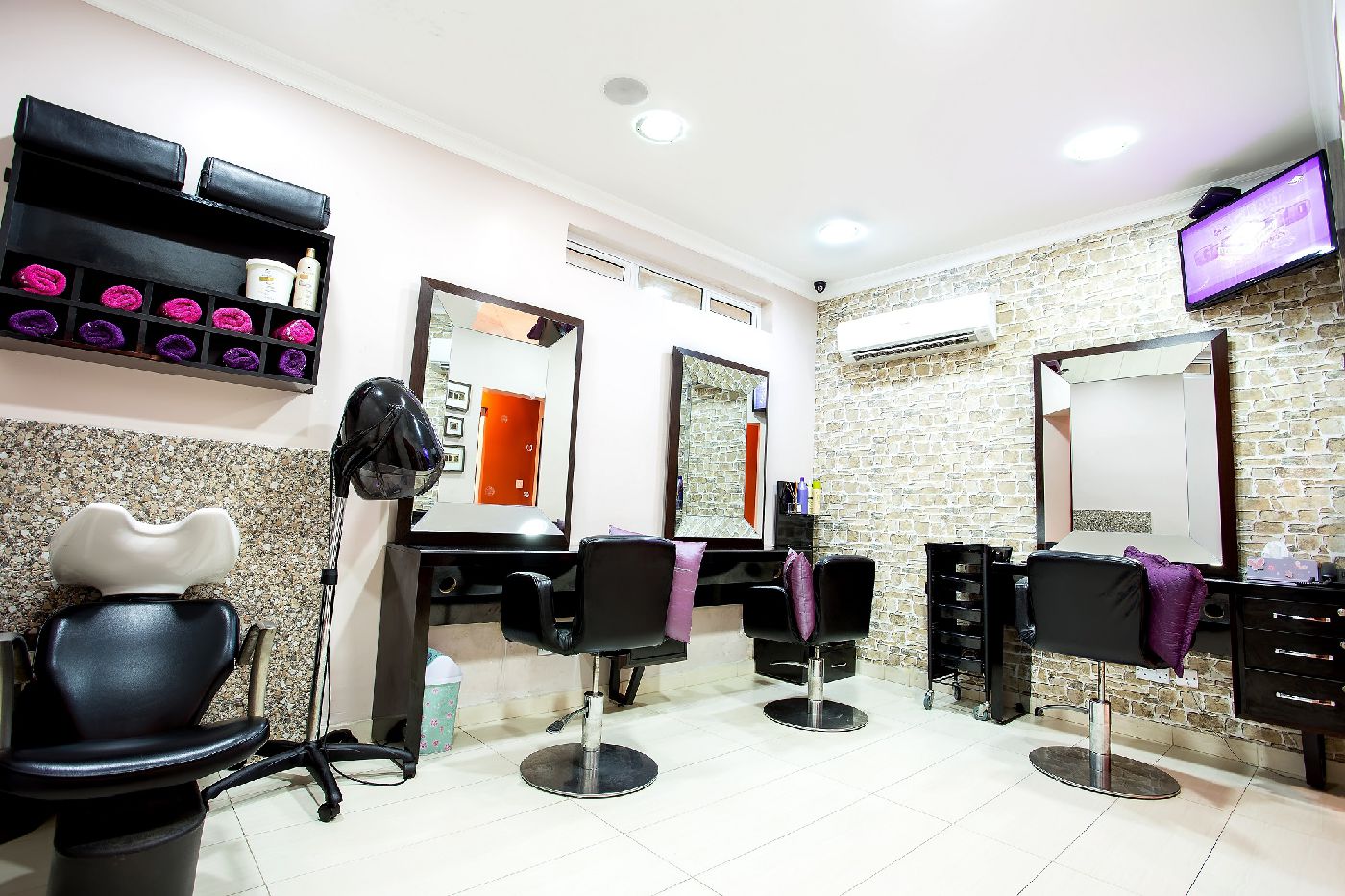 The spa is located in the heart of the fast-rising Lekki district of Lagos and is majorly a port of call for some the area's upper middle-class population. The spa offers facials, skin care and treatment and massage therapy. There is a gym, a mens' grooming area, a mini-spa for kids, a hair salon and a poolside bar.
Address: 16 Fola Osibo Street Lekki Phase One, Lagos.
Tel: 01 291 5256, 0813 789 5911
E-Mail: info@barazahi.com
2. Nature's Gentle Touch Insitute
This facility doubles as a training institute for aspiring hairdressers and beauticians. They also offer training courses in styling and design.
Address: 305A, Jide Oki Street, Off Ligali Ayorinde, Victoria Island, Lagos
Tel: +234 703 832 1653
E-Mail: info@naturesgentletouchinstitute.com
---
Read more about our Helpful Little Articles
---
3. Locitude Studio
Locitude specilises in a certain kind of hair – locs. It publishes a periodical by the name Locitiude Magazine and has been able to grow a community of people who sport locs of any kind. The service is niche and tailormade to each client.
Address: Suite 44, Dolphin Plaza, Dolphin Estate, Ikoyi, Lagos
Tel: +234 (0) 818 900 1122
E-Mail: info@loc-itude.com
4. Johnny's Salon & Spa
Johnny's covers about the full range of a woman's beauty scope and more; manicure/pedicure, nail polish, laser removal, blow dry, eye lashes, facials, massage, skin care treatments. They offer barbing services too.
Address: F4-1, Mega Plaza, 14, Idowu Martins Street, Victoria Island, Lagos
Tel: 08080808805
E-Mail: info@johnnysalon.com
5. Studio Stylish
The salon is just one of the services Studio Stylish offers and the environment is a nice as they come.
Address: 49 Adeola Odeku Street,Victoria Island PO Box101211 Lagos
Tel: 0813 254 3672, 0817 035 6860
Web: https://studiostylish.business.site/#details
6. Wondrous Hair Salon
This is your typical Nigerian hair salon and much more. They aim to influence hair culture and not just be a tool in the process. They sell wigs and weaves too.
Address: 8B Fabac Close, Off Ligali Ayorinde, Victoria Island, Lagos
Tel: 08088452485, 09080395898, 07053583676
E-Mail: wondroushairng@gmail.com
7. Next Barbing & Beauty Salon
Much like the name suggests, the salon offers services to both men and women.
Address: 38b Fola Osibo Rd, Lekki Phase I, Lagos
Tel: 0803 329 4940
Web: https://nextsalon.business.site/
---
Sign up to the Connect Nigeria daily newsletter
---
8. Natural World Of Beauty
With a hair salon and beauty spa that caters to both women and men, this hair salon offers the premium experience for Ikeja dwellers as well as the surrounding communes.
Address: 17 Kudirat Abiola way Alausa Bus stop, Taiwo Balogun Close off Cityview hotel, Ikeja , Lagos
Tel: 0803 423 2131
9. Glamour Lounge Salon
The salon offers relaxation options beyond just salon services like its spa. Deep tissue massages and skin treatment routines are all part of the package here.
Address: Suit A3 Ojuolape Plaza, Ikeja, Lagos
Tel: +234 (0) 802 8665 327, +234 (0) 807 0466 879
E-Mail: info@glamourlounge.org
10. Capelli Salon and Beauty Parlour Ltd
Capelli offers everything; natural hair and beauty salon, bridal hair styles, natural hair growth treatments, natural skin care, make-up, beauty pageant care, beauty spa, facials, nail art and design with treatment, eye, hand and feet treatments, waxing, weight loss services, colouring, essential conditioning treatment, men's hair care, massages, manicures, pedicures and scalp care services.
Address: 107 Opebi Rd, Opebi, Ikeja
Tel: +234 (01) 2910812, 807 428 0064
Web: http://www.capelliparlour.com
Featured Image Source: Barazahi
---
Got something you want to read about on our platform? Contact us: editor@connectnigeria.com