Social Media
Social Media Accounts To Follow: Meet The Nigerians Who Made The Forbes Africa New Wealth Creators List
In 2019, Forbes Africa released a new list called New Wealth Creators. The list features 20 women across Africa – five from Nigeria – who have made significant impact in their respective sectors.
According to Forbes Africa, this list shows that "… money is no longer the central indicator of new wealth creation. It is about job creation, contributing to healthy societies, recycling waste, giving agency to those who are financially excluded and developing solutions for some of the socio-economic problems we grapple with."
We take a look at five exceptional women from Nigeria who made the list for their commitment to filling gaps in the county and the rest of the continent.
---
Read more about Social Media Accounts to Follow
---
Fresh out of Covenant University, Odunayo Eweniyi started her business PiggyVest (formerly PiggyBank) with two former university mates – Somto Ifezue and Joshua Chibueze. The first class graduate of computer engineering co-founded PiggyVest to help Nigerians save money more efficiently. In 2017, PiggyVest experienced significant growth following a partnership with the United Bank for Africa (UBA) and the launch of a SafeLock feature which helped them save N683 million ($1.8 million) by the end of the year.
Jessica Anuna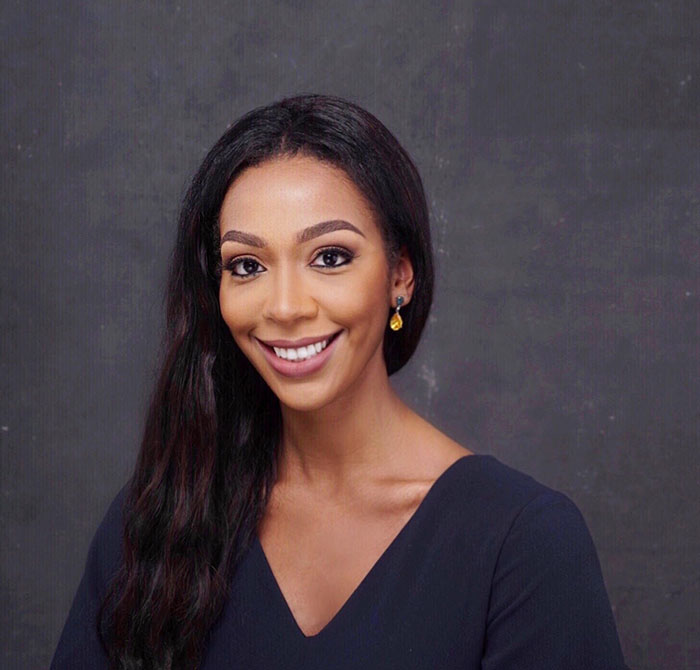 Jessica Anuna is the founder of Klasha, an online clothing store that connects/ provides millennial women with access to quality e-commerce experience. At 27, she owns a warehouse in Lagos State, Nigeria and another branch in Dubai. She achieved all this thanks to her background in e-commerce, fashion, and manufacturing and an investment of $120,000 from an international startup accelerator called TechStars Dubai. In an interview with Forbes Africa, she says, "I do believe Africa has the power to change and be a force economically… For me, being a new wealth creator means creating economic opportunities for females on the ground in Africa."
Nneka Mobisson
In 2010, Nneka Mobisson lost her father to a stroke due to the inability to access a doctor who could help control his hypertension. This experience served as a wake-up call to Nneka that there were issues in the healthcare system to be fixed. Six years later, she founded mDOC, a mobile platform that provides quality healthcare services on a daily basis to people living with diabetes, respiratory system disease, HIV, asthma, and cancer.
Speaking on her goal for launching mDOC, she tells Forbes, "We want to integrate with the healthcare system and not replace it. But integrating means we also have to do our part to also improve it. It's not just about the high tech but it's also about a high-touch approach. It is realizing that in our context, we have got to be innovative in how we create and foster community, and how we foster knowledge and how we empower our people."
---
Sign up to the Connect Nigeria daily newsletter
---
Vivian Nwakah
Vivian Nwakah was inspired to start her business, Medsaf, after losing a friend due to fake drugs and inadequate healthcare services.
In her words, "He died from taking a fake malaria pill but he also died in a horrible way, in that he went to one hospital and they gave him more malaria pills, and then went to another and they pumped his stomach with something that made his liver fail.
This experience led her to start a digital medication supply chain management solution called Medsaf. Since its launch, Medsaf has registered over 400 hospitals and pharmacies on its platform. The company also has a staff of about 13 and has raised $1.4 million.
Ngozi Adebiyi
According to Ngozi Adebiyi, she became an entrepreneur by accident after working in the human resource (HR) sector for over 13 years.
"People that I had worked with starting asking me, 'oh, come and help us with this, come and help us with that', so I usually say that I became an accidental entrepreneur," she explains.
This laid open an opportunity for Adebiyi to start her own company OutsideIn HR in December 2012. "I didn't know it at the time but I was doing HR from the outside in," she says. Presently, her company has about 10 employees. Her goal is to revolutionalize HR in Nigeria.
Featured Image Source: Cartiers Women's Initiative
---
Did you find this article useful? Contact us: editor@connectnigeria.com
Samuel Okoruwa
My name is Samuel Okoruwa. I am an ardent researcher, reading is life and writing is fun.