Nigerians are soup lovers. Each ethnic group has its own soups. These soups are usually served with one form of Swallow or the other. This combination of Soup and Swallow is what Nigerians consider  a full meal. Eba,  fufu also known as loi loi, pounded yam, Amala,  semo are some examples of Swallow enjoyed by Nigerians.
---
Read more about Food
---
However, most of these Swallow have high carbohydrate content. This poses a problem for weight watchers who want to enjoy Nigerian Soup and Swallow without packing calories to boot. So, does this mean that weight watchers should delete Swallow and Soup from their meal plan? The answer is no. There are low carb alternatives to the traditional Nigerian Swallow; thanks to them, weight watchers can eat their cake and have it. Let me quickly add that those who want to go the low carb Swallow way will find psyllium husk or ground flaxseed a useful ingredient. It serves as a binder and leaves your low carb swallow looking like the traditional Nigerian Swallow. Having said that, here are some low carbs Swallow for you to try out:
Cabbage Swallow
This vegetable which is used for salad can also be used to make swallow. Cabbage swallow is good for everyone; it is keto compliant. It is also rich in fibre and it is good for digestive health.
Eggplant Swallow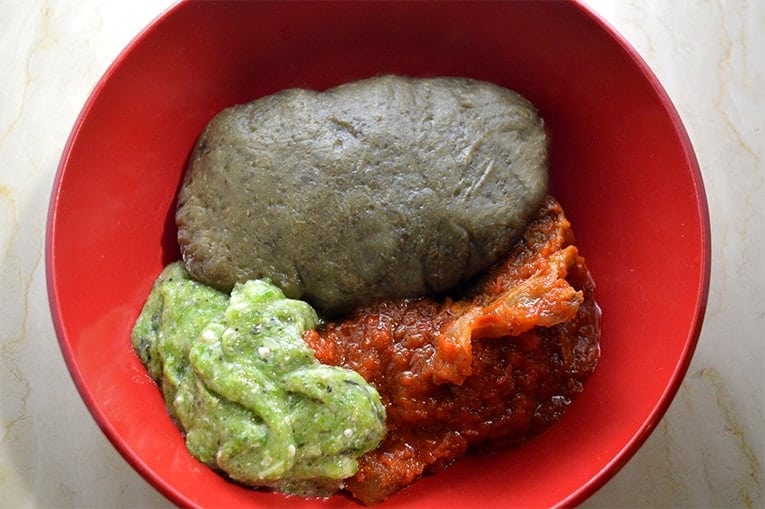 Turning this high fibre vegetable into Swallow will certainly upgrade your weightloss game. Lovers of Amala who are on a low carb diet would certainly appreciate the Eggplant Swallow. It has the soft, sticky consistency that Amala is known for. What's more, its dark purple colour turns a dark grayish colour that is similar to Amala. If you want to prepare Eggplant Swallow, go for small or medium sized eggplants as the large ones give this Swallow a slightly bitter taste.
---
Sign up to the Connect Nigeria daily newsletter
---
Oatmeal Fufu
My Aunt Winnie is a member of the fitfam club. This is her regular swallow. You may not know this but Oatmeal is a gluten free whole grain that is rich in minerals, vitamins and antioxidants. This invariably means that the Oatmeal Swallow is one of the healthiest Swallow that one can enjoy. The high fibre content of this fufu will leave you feeling fuller for a longer time. It will also aid bowel movement.
Coconut Fufu
The chaff from making coconut rice, coconut milk or coconut oil can still be prepared and consumed as Swallow. But you have to sun dry or oven dry it first. Coconut Swallow is easy to digest. It fills you up with little or no extra calories added to you. You should try it sometime.
Fonio Fufu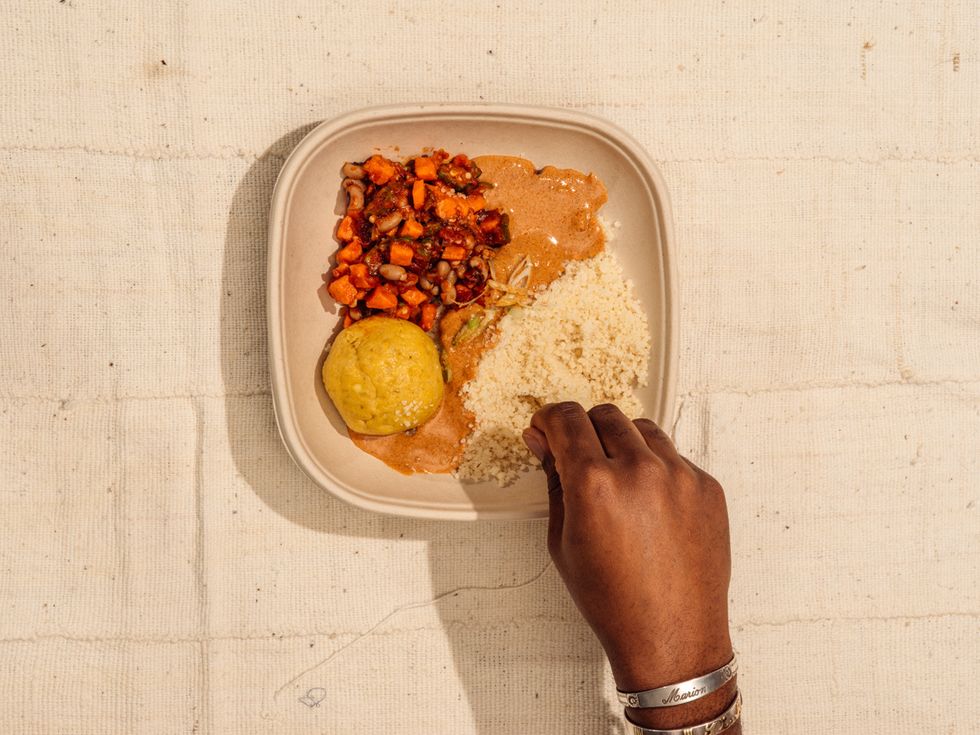 This is one of the oldest grains in the world. It's easy to digest. Fonio Fufu is rich in calcium,  Magnessium, Zinc. People of all age groups can enjoy this Swallow.
Plantain Fufu
This meal can be made from fresh unripe plantain. Plantains are gluten free; unripe plantain has low sugar. Plantain Fufu is very easy to make. When it is ready, it looks like garri but it's not as heavy as Garri. Lest I forget, plantain flour can also be used in preparing this Swallow.
Finally, my people, with a few adjustments, anyone who wants to can enjoy Nigerian Soups and Swallow.
Sources:
Low Carb Africa
K's Cuisine
My Chop Chop
Wives Town Hall Connection
Featured Image Source: Yummieliciouz Food Recipes
---
Got something you want to read about on our platform? Contact us: editor@connectnigeria.com