In most homes in Nigeria, the usual Sunday lunch is White Rice and Tomato Stew.  No one knows who made the pronouncement that rice should be the lunch for the Lord's day. But given the fact that lunch for the better part of the week is typically Swallow and Soup, the Sunday rice gives children and other members of the family something to look forward to. Besides, most mothers  make stew for the week either on Saturdays or Sundays. Boiling white rice to accompany this stew saves them stress.
---
Read more about Food
---
Oftentimes, when the stew from last week is enough to last through a new week, Jollof Rice or Fried Rice is prepared and served at lunch time on Sundays. I think this is how the classic Sunday lunch came to be. Most of us who grew up in homes where this was the norm carried this practice into our homes. Our children would learn this tradition and would most likely pass it on to their children.
But must these three rice dishes always grace our tables at lunch time on Sundays? Well, I think it's time for a little creativity. If you agree with me, here are some lunch ideas that you might want to try out.
Fried Coconutty Coconut Rice
I actually think this is the meal Jacob served Esau because after eating to his heart's content, Uncle did not quarrel over his birth right. In fact I'm sure he looked at his brother after eating this food and said, "this food go well, I dash you my birth right." So, Madam, when Coronavirus has gone back to where it came from, serve your family this food. Afterwards, ask hubby nicely for something he can afford oh! Then come back and testify.
Fried Spaghetti
If you are looking for an alternative to good old rice, this is certainly it. Fried Spaghetti is delicious; it has all the tasty goodness of fried rice. It makes use of everyday ingredients. It also allows you to eat a few veggies.
Ofe Nsala and Pounded Yam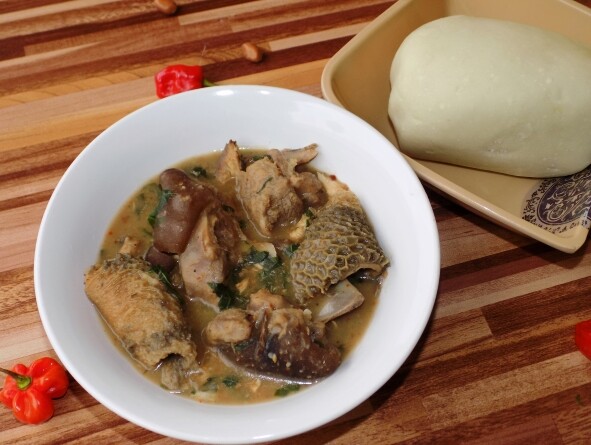 Well, if you must have swallow on Sunday, then do so with this delightful soup. Ofe Nsala is very easy to prepare. This soup dey sweet to chop as e dey hot. So, make it immediately you return from church.  Of course, pounded yam can be substituted with poundo and semo so no dey look me like that.
White Rice and Pepper Soup
I was once a child so I understand a child's need for Sunday Rice. If we must have rice, let's spice it up with a little pepper soup. Your kids would love it. They'll probably ask for second helpings too, especially since more meat is involved. Lol.
---
Sign up to the Connect Nigeria daily newsletter
---
Chicken and Chips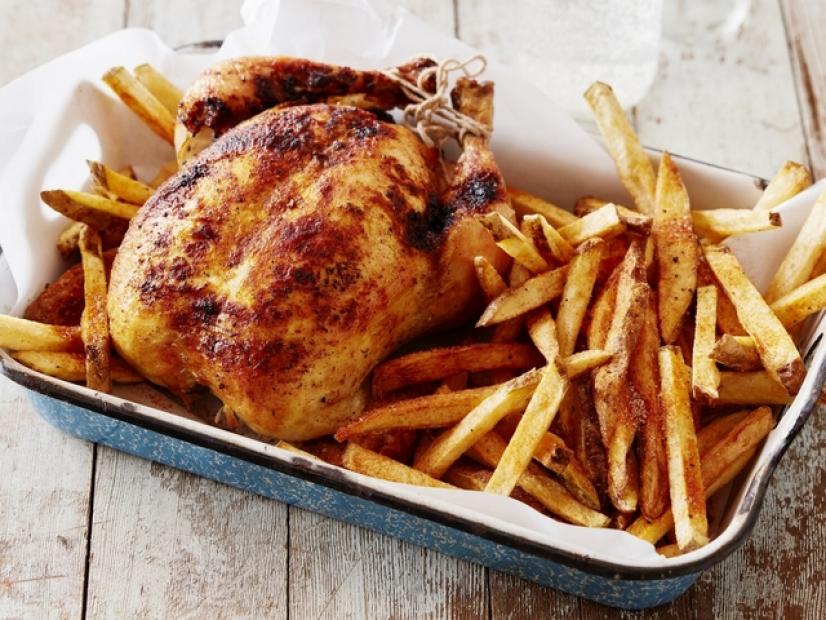 This good which is served at parties and restaurants can be served in your home for Sunday lunch. Chicken and Chips is healthy; it's easy to prepare and it's loved by almost everyone.
Chicken and Vegetable Gravy
This is one delicious sauce that should make the menu for Sunday lunch. If this sauce is well prepared, it can make a member of the fitfam club to forget portion control. Chicken and Vegetable Gravy is both nutritious and tasty. It goes well with boiled rice or spaghetti.
In conclusion, my people, serving the same meal in a particular day of the week can be boring. So, lets be a bit more creative with Sunday lunch. Your family will thank you for it.
Featured Image Source: 1Q Food Platter
---
Got something you want to read about on our platform? Contact us: editor@connectnigeria.com